Earth Day is coming up this Friday, April 22nd! There are many ways to celebrate and show respect for our planet. You can use a sustainable mode of transportation for your commute to work. Riding the bus or helps take more cars off the road, which reduces congestion and helps improve environmental air quality, especially on hot days! Biking or walking are also great eco-friendly transportation modes that can help you avoid traffic and give you a workout on your way to work. Did you know that you take action all year long? Check out
Billion Acts of Green
, a worldwide environmental movement that is helping to protect the Earth for future generations. Why not celebrate Earth Day this year by creating some very cute and eco-friendly crafts? These fun crafts will inspire teens to learn more about Earth Day and will also help connect them to their environment.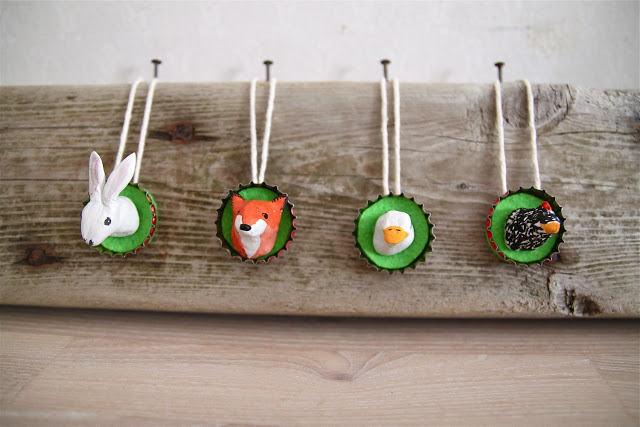 photo from Craftionary blog
Bottle Cap Art
- This is a great way to help save the planet, keep all bottle caps and make cute art!
Earth Day Slime
- Who doesn't like playing with wiggly jiggly slime? Grab the glue, starch, and food coloring and you are all set!
photo by Amber's Averie Lane Blog
Herb Mason Jar Planters
- Brighten up your Earth Day celebration with these adorable herbs planted in decorated mason jars.
Clay Leaf Impressions
- These clay leaf prints air dry easily and are not only fun, but also very educational!
photo by Handmade by Kelly's blog
Recycled Bird Feeder - This beautiful bird feeder will attract birds and maybe even squirrels too. They also make a great Earth Day gift for friends and family.
http://www.handmadebykelly.com/diy-recycled-can-bird-feeder-craft/
Water Pollution Exploration
- This is a creative way to teach teens about water pollution by using a sponge shaped like a fish!
Tune in next month for more craft ideas for tweens and teens from Mrs. Librarian Lady!