Gone Too Far
Natalie D. Richards
Release date: January 6th 2015
Publisher: Sourcebooks Fire
Keeping secrets ruined her life. But the truth might just kill her.
Piper Woods can't wait for the purgatory of senior year to end. She skirts the fringes of high school like a pro until the morning she finds a notebook with mutilated photographs and a list of student sins. She's sure the book is too gruesome to be true, until pretty, popular Stella dies after a sex-tape goes viral. Everyone's sure it's suicide, but Piper remembers Stella's name from the book and begins to suspect something much worse.
Drowning in secrets she doesn't want to keep, Piper's fears are confirmed when she receives an anonymous text message daring her to make things right. All she needs to do is choose a name, the name of someone who deserves to be punished...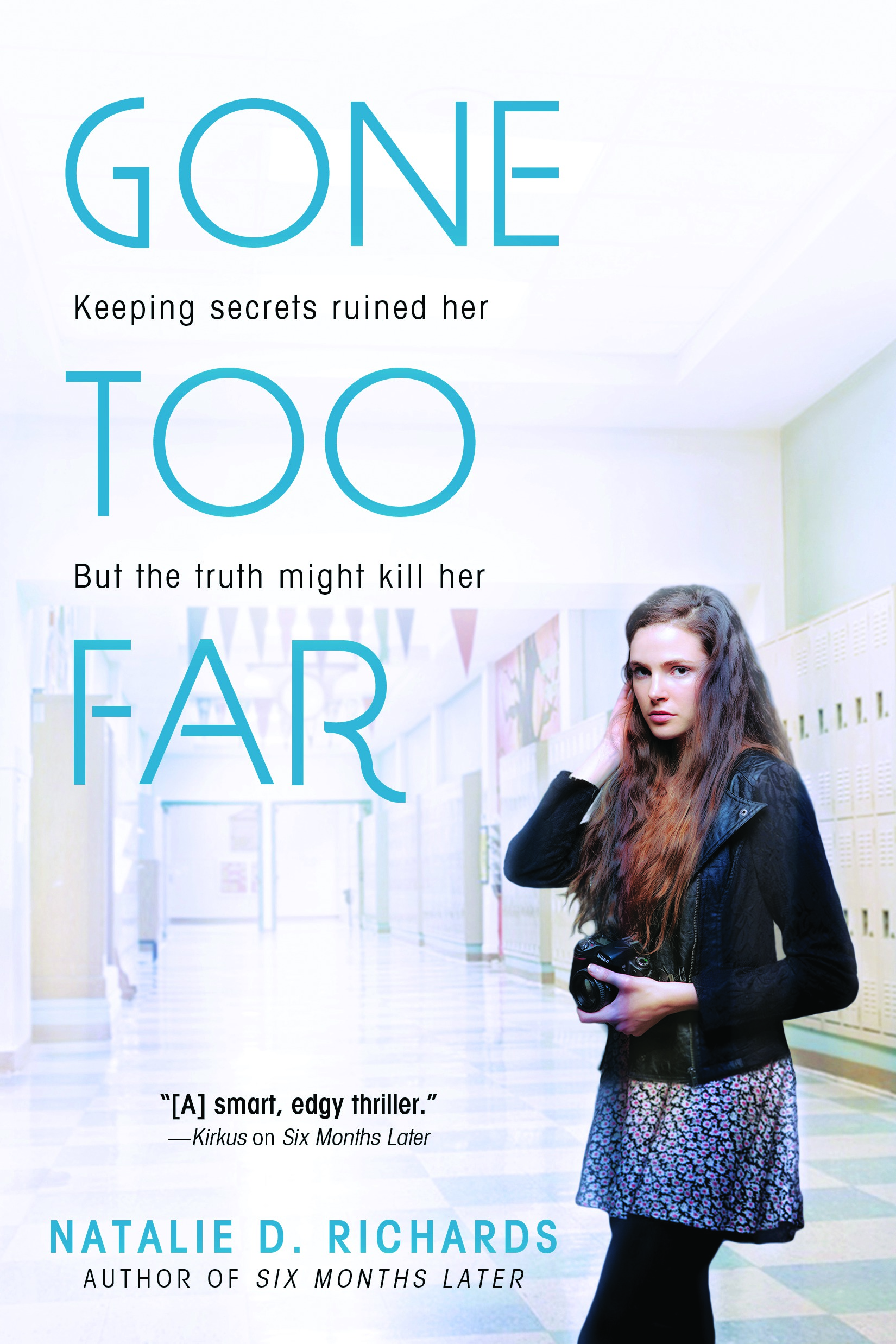 Gone Too Far
is a really good book. I found it to be thrilling and a real page turner. Piper Woods was a very compelling character and I felt like I knew her really well by the end of the book. While Piper grappled with many issues that teens usually do, this novel touches on the deeper ways that teens can bully each other. Piper doesn't realize that if you don't stick up for those that are being bullied, terrible things can happen. When she finds a creepy notebook with strange code names for her fellow classmates she has no idea what she has stumbled upon. After looking through the notebook, she realizes that one of her classmates has transcribed tons of horrible transactions between her classmates. She even finds herself in the notebook, not wanting to believe that someone could be watching everyone at the school so closely. Things heat up when a tragic accident occurs and Piper thinks that she should avenge the girl that has died. This is where the tables start to turn and things get pretty crazy. I didn't want to believe that there was someone out there terrorizing their very own classmates, but in this story that is exactly what is going on. What I did believe about Piper and her character is that she really did care what happened to others and that maybe she didn't really know the people that she was closest to after all and that includes her own parents. I wanted to keep reading this book and never put it down. I read it in one day and found the author to be a very compelling writer. I just couldn't stop reading chapter after chapter. I would recommend this book to all teens and think that it could possibly open up their eyes to what might be going on right in front of their eyes. And, also to never fall for a blackmailer's tricks ever!
Happy Reading to You!
Mrs. Librarian Lady